cooking is like art – and, like art, it requires patience!
Al Santa Giulia
---
Established in 1989 and originally located on via Amba d'Oro in Brescia, Al Santa Giulia Trattoria carries on its tradition in the new venue on via Corsica 74, still in Brescia.
You'll be greeted at the entrance, with its original copper bar, and accompanied into the actual restaurant with its quaint, intimate ambience and variety of objects. The room leads onto the outer courtyard with garden, where you can dine al fresco during the summer, or to the old arcade for some shade.
The restaurant's pleasant, familiar ambience will make you feel right at home. And our goal is to share this warmth with our clients, bringing together good food and relaxation.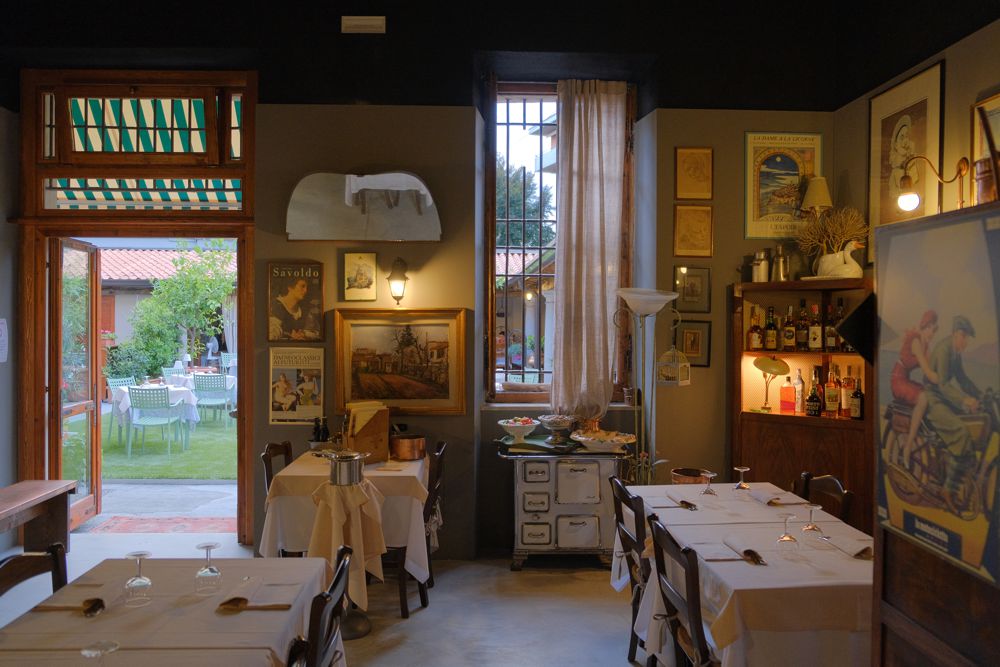 Some pictures of our restaurant
---